Deutsche Website

---
Manor house Manderow in calendar 2022
---
A manor house for a whole group!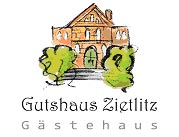 The guest house Zietlitz offers the suitable ambience for family celebrations, small seminars, groups of friends of historical manor houses; nature lovers, yoga groups and much more.
---
---
Manor House Marienhof
Marienhof was first termed Marienthal in 1807 in the state calendar as pertinence to Bellin. It was renamed in 1822. The estate was owned by the von Schellendorf family since 1876.
---

---

---
The manor house is a partially plastered brick building that was built 1819. In the 1930s, the estate was divided up.
The manor house has been owned by the Grosse family since 1995.
The Neo-Gothic style building, with its spacious well-kept park, was renovated and transformed into an antique gem after two years of reconstruction. Holiday apartments can now be rented in the manor house.
A large barn from the original farmhouses has been preserved.
---
Structure of ownership pre 1945:
| | |
| --- | --- |
| (1806)-1808 | Count Friedrich Ludwig and Marianne Countess von der Osten Sacken (see Bellin) |
| 1808-1809 | Privy Counsellor Piper for the creditors of Count and Countess von der Osten Sacken (see Bellin) |
| 1809-1812 | Count von der Osten Sacken (see Bellin) |
| 1812-1825 | F. L. Count von der Osten Sacken (see Bellin) |
| 1825-1836 | F. L. Count von der Osten Sacken und Gräfin von der Osten Sacken (see Bellin) |
| 1836-1841 | F. L. Count von der Osten Sacken |
| 1841-1850 | Friedrich Count von der Osten Sacken |
| 1850-1864 | Christoph Friedrich von Behr |
| 1864-1873 | Brothers von Behr |
| 1873-1876 | Heinrich Roloff (Factory owner from Neubrandenburg) |
| 1876-1914 | Colonel Walter George Bonsart von Schellendorf |
| 1914-1926 | Brothers Bonsart von Schellendorf (Bernhard, Walter, Siegfried, Hans, Günter, Erich) |
| 1926-1938 | Hans Bonsart von Schellendorf |
| 1938-1945 | Hans Heinrich Bonsart von Schellendorf (siehe Prüzen) |
---
For further information: www.herrenhaus-marienhof.de (in german only)

---
Keywords: