Deutsche Website

---
---
Mallin in calendar 2017
---
Manor house Manderow in calendar 2022
---
A manor house for a whole group!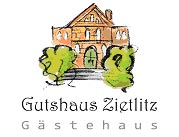 The guest house Zietlitz offers the suitable ambience for family celebrations, small seminars, groups of friends of historical manor houses; nature lovers, yoga groups and much more.
---
Manor House (Castle) Mallin
The first documented reference to the Mallin village was in 1348. The estate had been under the ownership of the von Maltzan family – with interruptions in the 17th and 18th centuries – from the 15th century to 1857.
---

---

---
The Schröder family followed, then in 1869 Karl Ludwig Baron von Hauff and the Beckmann family. The manor house was built in Wilhelminian style in 1871. The municipality used the manor house ballroom for celebrations. The village guesthouse as well as the nursery was housed in the building after World War II. A restoration, an attempt to preserve the building, failed for lack of financial means.
The manor house had stood empty since 1991 and became derelict. Starting in 2006, some work was carried out on the manor house, then the work was suspended for several years. These times of stagnation are over in 2018 and it is slowly becoming clear that this beautiful house will be safely and completely revived. Apartments are to be built in the manor house. Apartments are to be built in the manor house.
---
Structure of ownership prior to 1945:
| | |
| --- | --- |
| 1755-1857 | Freiherr (Baron) von Maltzan |
| (1778)-1805 | Joseph Christian Heinrich Baron von Maltzan (Penzlin) |
| 1805-1833 | Ferdinand Baron von Maltzan (Penzlin) |
| 1833-1857 | Baron Fr. W. von Maltzan |
| 1857-1869 | Andreas Ludwig Friedrich Schröder |
| 1869-1876 | Carl Ludwig Baron von Hauff |
| 1876-1878 | The brothers: Louis, Constantin and Nicolaus Barone von Hauff |
| 1878-1896 | Louis and Nicolaus Barone von Hauff |
| 1896-(1917) | Nicolaus Baron von Hauff |
| 1938-1945 | Margarete Beckmann nee Kronberg (Berlin) |

---
Keywords: