Deutsche Website

---
Ludorf manor in calendar 2019
---
Langensee manor house in calendar 2021
---
A manor house for a whole group!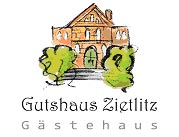 The guest house Zietlitz offers the suitable ambience for family celebrations, small seminars, groups of friends of historical manor houses; nature lovers, yoga groups and much more.
---
Manor House Liepen, district of Friedland
The two storey rendered building was erected by order of the von Heyden-Linden family in 1867. The manor house has been renovated and is in use for residential purposes.
---

---
Structure of ownership prior to 1945:
| | |
| --- | --- |
| 1699 - 1765 | von Kosboth |
| 1765 - 1797 | von Holtzendorff |
| 1797 - 1843 | mayor of Friedland Mr Berlin |
| 1843 - 1850 | Dr. Schrader |
| 1850 - 1877 | von Heyden-Linden |
| 1877 - (1938) | Wendland family |

---
Keywords: