Deutsche Website

---
Ludorf manor in calendar 2019
---
Langensee manor house in calendar 2021
---
A manor house for a whole group!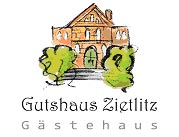 The guest house Zietlitz offers the suitable ambience for family celebrations, small seminars, groups of friends of historical manor houses; nature lovers, yoga groups and much more.
---
Manor House Levenstorf
The manor house which remains in its original state was built in 1850 and is a listed building.
---

---
In its plans for village renewal the responsible community of Hinrichshagen calls the property `a key feature of the village image´. Records mention Mr. Politz as the tenant of the estate in 1929, subsequently Mr. Alfred Ullrich. He leased the estate of Count Hahn zu Basedow therefore it was administrated by the "Gräflich Hahnsches Rentamt zu Basedow" (the bursary of Count Hahn at Basedow).
In 2002 the manor house went to the new owner from Offenbach on the river Main who since then had the house diligently renovated and has it inhabited. Besides one apartment which is permanently occupied there is also a large holiday flat.
There are a stable building and a residential house which are also mentioned as key features of the village. The latter is joined to the manor house by a connector.

---
Keywords: