Deutsche Website

---
Design by ars-campus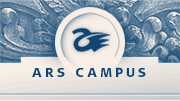 ars-campus, the specialists of webdesign, printdesign and logo – based in Rostock and Stralsund.
---
Castle Kaarz in calendar 2022
---
Castle Kaarz in calendar 2022
---
Manor House (Castle) Kaarz
The manor house Kaarz is situated in the gentle hilly landscape on the edge of the Mecklenburgische Seenplatte (Mecklenburg lake district). Until 1872 the estate was in possession of the von Bülow family.
---

---

---
After the merchant Julius Hüniken from Hamburg acquired the estate the Hüniken family had the manor house built in 1873, a two storey rendered building in the neo-classical style according to plans by the Berlin based architects Saniter and Becker. The seven hectare park was established as an English country park from 1873 on in co-operation with the garden architect C. Ansorge. The park features a valuable tree population, some rare species such as a tulip tree, a sequoia tree, Douglas firs, and cypresses. Up to 1945 the Hüniken family used Kaarz as their summer residence.
After 1945 the manor house first served as accommodation for refugees, then for a short while as a school building and later as an old people's home. Due to this continuous use only very few details of the interior design remain. Amongst others there is a fireplace in the `Red Salon´ and ceiling paintings in the foyer.
In 1992 the Gärtner-Hüniken family redeemed the estate Kaarz, they extensively renovated the building and opened it up as a Castle-Hotel. In 2013 a change of ownership took place.
The well tended park with its dendrological rarities is well worth a visit too. In the park there are also the neo-gothic chapel of the Bülow family as well as the mausoleum of the Hüniken family in the neo-renaissance style.
---
Structure of ownership prior 1945:
| | |
| --- | --- |
| 1786-1796 | stake: von Warnim |
| 1796-1814 | von Weltzin |
| 1814-1815 | D. N. Düßler |
| 1816-1859 | major a. D. Wilhelm von Bülow |
| 1859-1872 | Otto Erbrecht |
| 1872-1945 | Julius Johann Wilhelm Moritz Hüniken, merchant and shipowner from Hamburg |
The park of the manor house Kaarz

---
Keywords: