Deutsche Website

---
A manor house for a whole group!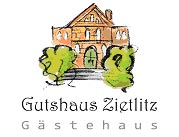 The guest house Zietlitz offers the suitable ambience for family celebrations, small seminars, groups of friends of historical manor houses; nature lovers, yoga groups and much more.
---
Manor House Jaebetz
Jaebetz was created after 1766 by Squire Captain von Flotow auf Kaeselin following his purchase of the neighbouring Dammwolde estate.
---

---

---
It is said that he had to overcome many difficulties, in memory of these he gave the estate the name Jaebetz, which in Hebrew means God's word "born in pain".
Later the estate passed to Otto von Hahn, followed by a family called Düssler. The manor house, originally a half-timbered building above a vaulted cellar, was later extended by three axles during conversion work, to which a gate tower and wing structures at right angles were added.
In 1853 Carl Johann August Pogge was the squire of Jaebetz. He devoted himself to the breeding of horses and very successfully applied water cures to horses and other farm animals: "It is understood that humans were often much healthier and cured from the strength of being treated with water. I noticed the same with my horses." August Pogge was followed by his son Wilhelm Carl Johann Pogge, who died in Jaebetz in 1888.
Later, in 1913, 1921 and 1924, Kurt Kehrhahn was listed as the owner in the directory of estates.
The Jaebetz manor house has new owners for several years now, who have been renovating it ever since.

---
Keywords: