Deutsche Website

---
Weddings & celebrations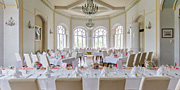 in the stylish ambience of Gamehl Castle - the faithfully restored ballroom offers room for 80 people.
---
A manor house for a whole group!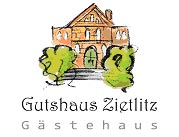 The guest house Zietlitz offers the suitable ambience for family celebrations, small seminars, groups of friends of historical manor houses; nature lovers, yoga groups and much more.
---
Manor house Ganzow in calendar 2022
---
Manor House Groß Vielen
Groß Vielen was documented for the first time in 1170. The estate was once owned by the Peccatel and Holsteins families. Joachim Friedrich von Holstein had a manor house built in 1703.
---

---

---
In the 18th century, the von Oertzen family acquired the estate. After selling the estate to Heinrich Lichtenwald in 1844, the Berlin, Burchard, von der Lühe, and Seip families followed suit, until the Wenck family took over the estate in 1883 and remained the owners up until the expropriation. Around 1910, the Wenck family had architect Paul Korff redesign the original manor house.
At the same time, the gardens and extensive park were renewed by garden architect Richard Habich.
After 1945, the manor house served as a shelter for refugees, later as a boarding school for apprentices, and as a seat for the municipal administration starting in the 1950s.
The gatehouse was built around 1740 and renewed in 1882. The so-called "Rosenhäuschen" on the border to the stables is still there but in a very poor state.
There are two graves of the Wenck family in the park. The manor house and the gatehouse are private property.

---
Keywords: