Deutsche Website

---
Ludorf manor in calendar 2019
---
Langensee manor house in calendar 2021
---
A manor house for a whole group!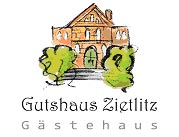 The guest house Zietlitz offers the suitable ambience for family celebrations, small seminars, groups of friends of historical manor houses; nature lovers, yoga groups and much more.
---
Lüssow, Municipality of Süderholz
In 1835 Lüssow consisted of only the estate. The manor house was built around 1880. It was not until around 1910 that a few residential houses were built to the south of the estate.
---

---
During GDR times the manor house was inhabited - in 1975 there were five flats in the manor house.
The estate buildings disappeared after 1945 and new farms were established in the course of the land reform. Fragments of the small park are extant.

---
Keywords: