Deutsche Website

---
Ludorf manor in calendar 2019
---
Langensee manor house in calendar 2021
---
A manor house for a whole group!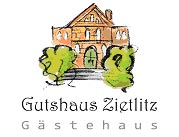 The guest house Zietlitz offers the suitable ambience for family celebrations, small seminars, groups of friends of historical manor houses; nature lovers, yoga groups and much more.
---
Estate Leppin near Marnitz
The manor house does no longer exist. In 1564 the ground property was in the pledge possession of the von Bülow family. In 1627 it passed into sovereign possession and the demesne was leased out. Until 1795, Mr. Caarstens was the tenant, then until 1799 the head forester Krüger.
---

---
From 1852 to 1902, Georg Krüger was the fee farming leaseholder.

---
Keywords: