Deutsche Website

---
Weddings & celebrations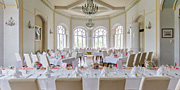 in the stylish ambience of Gamehl Castle - the faithfully restored ballroom offers room for 80 people.
---
A manor house for a whole group!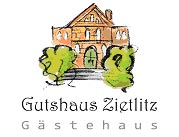 The guest house Zietlitz offers the suitable ambience for family celebrations, small seminars, groups of friends of historical manor houses; nature lovers, yoga groups and much more.
---
Manor house Ganzow in calendar 2022
---
Manor house Groß Köthel
Köthel, which was known as Ketelhodtesdorp in the 13th century, is considered the ancestral seat of the von Ketelhodt family.
---

---

---
In 1596, Joachim von Hahn in Basedow exchanged the village Pampow for Groß Köthel. In 1614, Jürgen von Oldenburg became its owner. He was followed by the legation council, Count von Schlitz, in 1793. Around 1830, the property was sold to the bourgeois landowners, Baetke, who held it until the 20th century.
The manor house was built around 1900. The building is listed under national heritage protection and was renovated completely between 2003 and 2011. The preserved stucco and glass paintings were reworked. The floors are finished with wood planks, herringbone parquet, or tiles.
The house also has a well-maintained park-like garden with old trees, hedges, a pond, etc. The manor house and large farm houses from the original estate were preserved.

---
Keywords: