Deutsche Website

---
Weddings & celebrations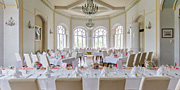 in the stylish ambience of Gamehl Castle - the faithfully restored ballroom offers room for 80 people.
---
A manor house for a whole group!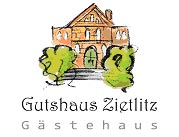 The guest house Zietlitz offers the suitable ambience for family celebrations, small seminars, groups of friends of historical manor houses; nature lovers, yoga groups and much more.
---
Manor house Ganzow in calendar 2022
---
Manor House Groß Kedingshagen
Not far from Hanseatic town of Stralsund was an imposing manor house that shone in new splendor in the town of Groß Kedingshagen over recent years.
---

---

---
Even from a distance, the house that was built in the mid-19th century with a large open staircase, its tower, and the adjacent structures was a real eye-catcher. In 1907, the property was owned by a Stralsund merchant and consul, J. C. Bartels. In the testament of Bartels, who died in 1864, he established a family foundation, whose administrators were supposed to be the owners of the property, as long as the property was in possession of the family. Around 1937, the estate was acquired by the heirs of Schirmann.
The manor house has been a private property since 1997. The extensive renovation done by the new owner included the restoration of the magnificent stucco ceilings inside the building. The house is currently used for residential purposes.

---
Keywords: