Deutsche Website

---
Weddings & celebrations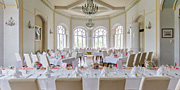 in the stylish ambience of Gamehl Castle - the faithfully restored ballroom offers room for 80 people.
---
A manor house for a whole group!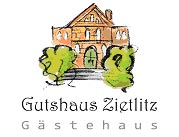 The guest house Zietlitz offers the suitable ambience for family celebrations, small seminars, groups of friends of historical manor houses; nature lovers, yoga groups and much more.
---
Manor house Ganzow in calendar 2022
---
Manor House Grischow near Grimmen
Verifiably since 1502, part of the Grischow feudal estate has been in possession of the von Bilow family. Later the place passed completely to the family. The manor house was erected between 1750 and 1780 by order of Carl Friedrich von Bilow.
---

---

---
In the estate property address books of 1870 and 1879, the Royal Prussian Chamberlain Friedrich Karl Gustav Felix von Behr is listed as the owner of the estate. After 1879 the estate passed to Ferdinand Köpke, followed by Franz Albrecht. In 1910, Johann Wilhelm von Wolffradt purchased the Grischow and Grabow estates; the family remained in possession until 1945.
During the GDR period many families lived in the manor house. In addition to the hall, which was open for events, ten flats were let in the house in 1975. The tenants heated their flats with stoves and there were only outdoor toilets. The stucco decorations on the courtyard side of the manor house and the veranda with balcony on the park side were removed in GDR times.
Since 2000, the newly renovated building has been in use as a transitional home for mentally ill people run by the Gartenhaus e.V. from Stralsund.
In the former park there is a small family cemetery of the von Bilow family dating from the year 1834. Also resting here is the estate owner Johann Wilhelm von Wolffradt, who died in 1940 after a riding accident.

---
Keywords: