Deutsche Website

---
Manor house Viecheln in calendar 2022
---
Design by ars-campus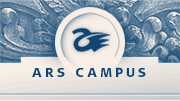 ars-campus, the specialists of webdesign, printdesign and logo – based in Rostock and Stralsund.
---
Vietschow Estate Complex
Vietschow belonged to the knightly Smerker family around 1450 and later, after changing ownership, to the von der Kettenburg family after 1761. In 1881 the estate consisted of the manor house, a barn for cows, pigs, sheep, and horses, the drive-through barn, and a smithy.
---

---
The manor house was torn down in the middle of the 1990s. The two-storey drive-through barn, the horse barn, and the dairy have been converted into dwellings.
The drive-through barn has been used since 2010 as an organic sheep's milk facility. Especially impressive are the fieldstone walls and the central drive-through wall. The sheep and naturally the artisanal cheese made in the cheese factory are the highlights of the sheep barn.

---
Keywords: