Deutsche Website

---
Weddings & celebrations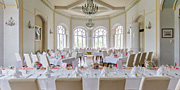 in the stylish ambience of Gamehl Castle - the faithfully restored ballroom offers room for 80 people.
---
A manor house for a whole group!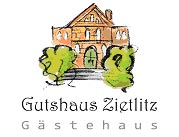 The guest house Zietlitz offers the suitable ambience for family celebrations, small seminars, groups of friends of historical manor houses; nature lovers, yoga groups and much more.
---
Manor house Ganzow in calendar 2022
---
Manor House Grellenberg
A little further away from the village and former estate, is a so-called "meteorological demolition" that has been taking place in the Western Pomeranian Grellenberg for several years. A manor house is gradually being destroyed by wind and withering away. In 2012, it was listed under national heritage protection of the Northwestern Pomeranian district.
---

---

---
The manor house, built in 1930, served as a residential building from 1945 until 1996. In 1975 there were 9 apartments, 7 of which were rented out, as well as a small shop for everyday necessities. The condition of the house was, however, already at this time not the best. This was the conclusion of a 1975 study on the condition of the manor houses in the Grimmen district. The tiled roof was leaking, the gutters were largely defective, the plaster flaking off the façade. The residents had to make do with outside toilets and stoves were used for heating.
The original fireplace was still in the entrance hall in 2004. Today, access to the ruin is no longer advisably.
The adjacent park has also been overgrown.
Grellenberg was documented for the first time in 1307. The village was owned by the von Lancken family, then the von Schwerin family in the 17th century, the von Schmalensee family in the 18th century, the Vahl family starting in 1802, followed by the von Bilow family, the Hecht family in 1852, Julius Peters in 1907, and finally the Holsten family from 1925 up to the expropriation in 1945.

---
Keywords: