Deutsche Website

---
Manor house Solzow in calendar 2022
---
Travelling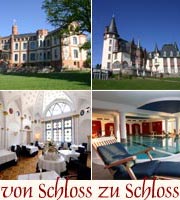 from castle to castle.
---
A manor house for a whole group!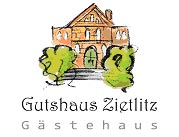 The guest house Zietlitz offers the suitable ambience for family celebrations, small seminars, groups of friends of historical manor houses; nature lovers, yoga groups and much more.
---
Manor House Schloss Grubenhagen
Grubenhagen village is situated on the edge of Mecklenburg Switzerland, southwest of Lake Malchino. The village is named after the von Grube family, who were based here since the 13th century.
---

---

---
They had the mighty castle complex constructed, whose impressive ruins are still a clear illustration of strength. The keep of the main castle has walls that are over three meters thick and rising up to ten meters. The whole complex, with its front and main castle, was surrounded by wide ditches. In the 14th century, the castle was acquired by Knight Ulrich von Maltzan. His family held the property until expropriation in 1945. Around 1840, the von Maltzan family built a manor house in Neoclassical style close to the castle. After the expropriation in 1945, refugees occupied the house. When the Berlin Wall fell, the von Maltzan family bought back the manor house. It is now inhabited after extensive renovations. On the edge of the park is a stone garden with more than 50 types of rubblestones - reminiscent of the last ice age.
---
Structure of ownership pre 1945:
| | |
| --- | --- |
| since 1364 | |
| -1783 | Landmarshal Lüdeke Adolph von Maltzahn |
| 1783-1786 | the heirs from landmarshal Lüdeke Adolph von Maltzahn |
| 1786-1816 | landmarshal Jaspar Ferdinand von Maltzahn |
| 1816-1823 | Sequestration |
| 1823-1826 | the brothers Friedrich Ludwig von Maltzahn and Dietrich von Maltzahn |
| 1826-1830 | captain Friedrich von Maltzahn and chamberlain August von Maltzahn |
| 1830-1847 | chamberlain and head forrester August von Maltzahn |
| 1847-1848 | brothers von Maltzahn |
| 1848-1866 | valet de chambre August Baron von Maltzahn |
| 1866-1884 | chamberlain August Wilhelm Julius Baron von Maltzahn |
| 1884-1908 | major Freiherr Curt von Maltzan |
| 1908-1910 | district administrator Wilhelm von Maltzan Freiherr zu Wartenberg und Penzlin |
| 1910-1917 | district administrator Wilhelm von Maltzan Freiherr zu Wartenberg und Penzlin (vather) and Wilhelm von Maltzan Freiherr zu Wartenberg und Penzlin (son) |

---
Keywords: