Deutsche Website

---
Weddings & celebrations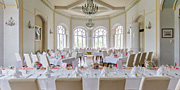 in the stylish ambience of Gamehl Castle - the faithfully restored ballroom offers room for 80 people.
---
A manor house for a whole group!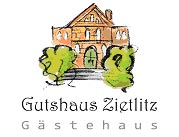 The guest house Zietlitz offers the suitable ambience for family celebrations, small seminars, groups of friends of historical manor houses; nature lovers, yoga groups and much more.
---
Manor house Ganzow in calendar 2022
---
Manor House Gneven
Gneven, northeast of Schwerin, was documented for the first time in 1246. In 1521, Hermann Kardorff sold the property and village for 600 Reichstaler.
---

---

---
In September 1608, Marquard Preen became the new owner but was forced to pledge it in 1643 for 15 years. In 1701, Christoph Johann Waldburg purchased the property but soon sold it together with the hunting ground to Sir Levin Ludwig Petersdorff in 1708. In 1734, the property changed hands again and Christian Siegfried von Bassewitz became the new owner. Starting in 1890, Captain Hugo Kruse acquired the property, which was about 500 ha large towards the turn of the century. He was followed by the Petersen family in 1924. Starting in 1925, the property was owned by Felix Heribert Schoeller. He sold it to the Felix Schoeller jr. paper factory in 1927/28, who was a co-owner. The manor house has a Neoclassical design and was probably given the unique, semi-circular design around 1908.
Behind the house is a small romantic park with a pond system.
The manor house has been refurbished affectionately in recent years and is lived in.

---
Keywords: