Deutsche Website

---
Weddings & celebrations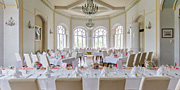 in the stylish ambience of Gamehl Castle - the faithfully restored ballroom offers room for 80 people.
---
A manor house for a whole group!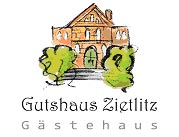 The guest house Zietlitz offers the suitable ambience for family celebrations, small seminars, groups of friends of historical manor houses; nature lovers, yoga groups and much more.
---
Manor house Ganzow in calendar 2022
---
Glasow Estate
The Glasow estate was under the ownership of the Knight Friedrich Moltke at the end of the 13th century.
---

---

---
It became a fiefdom for Nikolaus Hahn in 1352 and, after bankruptcy in 1616, went to Henning von Bülow in 1687, who sold it to the Vieregge family at the end of the 17th century. The estate has been under the ownership of the Familie von Bassewitz since 1845.
A granary building and estate workers' houses remain from the estate.

---
Keywords: