Deutsche Website

---
Weddings & celebrations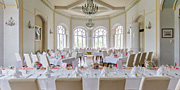 in the stylish ambience of Gamehl Castle - the faithfully restored ballroom offers room for 80 people.
---
A manor house for a whole group!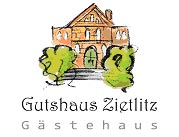 The guest house Zietlitz offers the suitable ambience for family celebrations, small seminars, groups of friends of historical manor houses; nature lovers, yoga groups and much more.
---
Manor house Ganzow in calendar 2022
---
Manor House Gersdorf
Vollrath von Bülow constructed his knightly residence in Gersdorf around 1538 and, later, laid the foundation stone for the estate. Gersdorf remained in the possession of the von Bülow family until the beginning of the 18th century.
---

---

---
After several changes of ownership, his property was acquired by the Pauly family in 1841. Friedrich Wilhelm Pauly had the manor house built in Neo-Gothic style at a different location between 1864 and 1868. The predecessor building was at the village pond. In 1932, the property was inherited by the family and held it until the expropriation following the land reform.
After 1945, the manor house was first used as a health center, later mostly for residential purposes but also as a post office, nursery, and sales point. In 1998, the municipality sold the manor house to the present owners. They refurbished the building, set up apartments as well as premises for a company branch. During the refurbishment, the valuable paintings in the garden hall were restored together with the elegant stucco ceiling. The garden hall can be used for concerts or visited on the Day of the Open Heritage Site.
The park complex was cleaned up and is currently in a very well-kept state.

---
Keywords: