Deutsche Website

---
Weddings & celebrations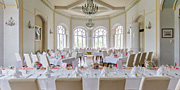 in the stylish ambience of Gamehl Castle - the faithfully restored ballroom offers room for 80 people.
---
A manor house for a whole group!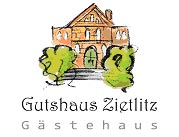 The guest house Zietlitz offers the suitable ambience for family celebrations, small seminars, groups of friends of historical manor houses; nature lovers, yoga groups and much more.
---
Manor house Ganzow in calendar 2022
---
Manor House Gerdshagen near Satow
The Gerdshagen manor house, first documented in 1550, was constructed in Renaissance style. In the 19th century, the façade was reconstructed in Neo-Gothic style.
---

---

---
The property was owned by the von Rehschinkel family, von Oertzen family, privy councillor Matthias Lange, the Mühlenbruch family starting in 1850 (music director at Schwerin), and the Wiskott family until 1945.
After 1945, the house served various purposes. It was used as a school, doctor's practice, and dance hall. It is now a private property since 1998 and has extensively been refurbished. Significant effort is being put in restoring the original interior and exterior harmony of the Renaissance building and the surrounding park that contains several old trees that are over 400 years old. The plan was to make the tea room, fireplace, and Baroque hall, with its walls and stucco ceilings that are decorated with wall coverings, accessible to the public for book readings and concerts. Spacious holiday apartments have been set up in the manor house. Remains of a rubblestone wall that surrounded the court have been preserved.
The well-kept park has a pond that is surrounded by old trees.
Some buildings from the original estate have also been preserved.

---
Keywords: