Deutsche Website

---
Manor house Viecheln in calendar 2022
---
Design by ars-campus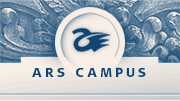 ars-campus, the specialists of webdesign, printdesign and logo – based in Rostock and Stralsund.
---
Vorland Manor House
The first owners were Joachim and Johann Huxel in 1307. The von Buggenhagen family is named as owners at the end of the fourteenth century. At the end of the eighteenth century the Homeyer family were the lessees of this royal domain. The ornithologist Alexander von Homeyer was born here in 1834. The last lessee of the estate was Olga Fink.
---

---

---
The manor house is a plastered brick building, originally with a reed roof. In the interior a fireplace mantel, panels, and some of the plank floors and doors dating from the remodeling of the house in the mid-nineteenth century still remain.
During East German times six dwellings were set up inside; some of the renters had to use outside privies and heating was by stove. A hairdresser and the community council were also accommodated in the building.
---
Vorland Village Church
The fieldstone chancel from the thirteenth century is the oldest part of the church. The nave with two bays, a brick building in the Gothic style, was later incorporated. Inside are found, among other things, a thirteenth-century limestone baptismal font, a Neo-Gothic wood ensemble of pulpit, pews, and west gallery, and an organ by the famous Pomeranian organ builder Friedrich Albert Mehmel. Especially noteworthy is nineteenth-century stained glass partially produced by the renowned Royal Stained Glass Institute in Berlin. The altar was created in 1949 by the Greifswald artist Max Uecker, who portrayed among other motifs the parable of the prodigal son and thereby dedicated the altar to the refugees who had found a new home in Vorland.

---
Keywords: