Deutsche Website

---
Weddings & celebrations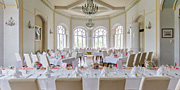 in the stylish ambience of Gamehl Castle - the faithfully restored ballroom offers room for 80 people.
---
A manor house for a whole group!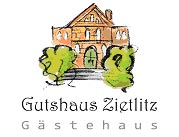 The guest house Zietlitz offers the suitable ambience for family celebrations, small seminars, groups of friends of historical manor houses; nature lovers, yoga groups and much more.
---
Manor house Ganzow in calendar 2022
---
Manor House Galenbeck near Friedland
The Brandenburg Margraves built a border castle to Pomerania on the west bank of the Galenbecker Lake in the 13th century.
---

---

---
The leaning castle keep as well as the exposed foundation walls of further buildings bear an impressive witness to these times today. The feudal von Rieben family resided here from 1408 up until its expropriation in 1945. A manor house standing directly next to the castle was built at the start of the 18th century. This half-timbered building was later extended to the north with four sets of windows. Gebhard Leberecht von Blücher, the "Marshal Forward" of the War of Liberation against Napoleon, signed the document of defection to the Royal Prussian Army of Friedrich II here in 1760 after being taken prisoner by Prussian hussars. The manor house was inhabited after 1945.
A considerable backlog of conservation and reservation work has led to serious damage in the previous decades. The building was sold to an investment group in 1993 and, after a further change in ownership, has now been renovated and inhabited for several years.
There is a wonderful 200-year-old linden tree in the southern part of the estate park.
stall, gate posts, and fragments of the stone wall have been preserved from the estate. The tips of the park fence are crowned with vases. The oldest part of the church dates from the 14th century. The von Rieben family grave is in a crypt dating from 1762.
Further information and pictures from castle Galenbeck

---
Keywords: