Deutsche Website

---
A manor house for a whole group!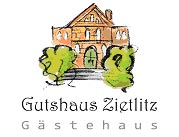 The guest house Zietlitz offers the suitable ambience for family celebrations, small seminars, groups of friends of historical manor houses; nature lovers, yoga groups and much more.
---
Manor House Fahrenhaupt
The Fahrenhaupt estate was originally owned by the Familie von der Lühe. The estate is privately owned. It is used for residential purposes.
---

---
Structure of ownership prior to 1824:
| | |
| --- | --- |
| vor 1500-1824 | |
| 1704 | Diederich Otto von der Lühe |
| (1781)-1784 | the heirs of Major J. A. C. von der Lühe |
| 1784-1805 | Cuno Hans Carl von der Lühe |
| 1805-1808 | the heirs of Cuno Hans Carl von der Lühe |
| 1808-1824 | Chamberlain Julius Diederich von der Lühe |
| 1824 | In 1824 these were sold to the Grand-ducal demesne chamber and assigned to the Saline Administration Sülze. |
Page of the Chamber Julius Diederich von der Lühe had up to 1786 been residing on the estate of Helmstorf near Tessin. During this year he gave up this property and purchased the estates Hohen Niendorf and Mechelsdorf in the district of Bukow. He farmed these until 1802 and then went to reside in Dargelütz and Vogelsang in the district of Grabow. Without relinquishing these two farms he managed to acquire the estates of Schulenberg, Allerstorf, Kneese and Fahrenhaupt (an inheritance is likely).
Besitzverhältnisse bis 1824:
| | |
| --- | --- |
| vor 1500-1824 | |
| 1704 | Diederich Otto von der Lühe |
| (1781)-1784 | Erben des Majors J. A. C. von der Lühe |
| 1784-1805 | Cuno Hans Carl von der Lühe |
| 1805-1808 | Erben des Cuno Hans Carl von der Lühe |
| 1808-1824 | Kammerjunker Julius Diederich von der Lühe |
| 1824 | Das Gut, von der großherzoglichen Kammer aufgekauft, wird Domanialpachthof und dem Salineamt Sülze zugeordnet. |
Tenants of the demesne were:
| | |
| --- | --- |
| 1825-1834 | Heinrich Pätow |
| 1834-1842 | Thomas Friedrich Spalding |
| 1842-1847 | Heinrich August Pätow |
| 1847-1851 | Friedrich Matthies |
| 1851-1879 | Hans Hagemeister |
| 1879-1895 | Johann Bastmann |
| 1895-1905 | August von Wedelstädt |
| 1905-1937 | Franz Brunswig |
| 1938-(1939) | Mrs. Luise Brunswig |

---
Keywords: