Deutsche Website

---
Manor house Groß Salitz in calendar 2022
---
Weddings & celebrations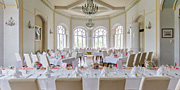 in the stylish ambience of Gamehl Castle - the faithfully restored ballroom offers room for 80 people.
---
A manor house for a whole group!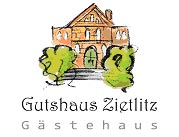 The guest house Zietlitz offers the suitable ambience for family celebrations, small seminars, groups of friends of historical manor houses; nature lovers, yoga groups and much more.
---
Manor House Groß Salitz
Groß Salitz is idyllically located in the biosphere reserve of Lake Schaal near the border to Schleswig-Holstein. The estate is an old ancestral seat of the baron family von Lützow who were originally settled in the entire Gadebuscher, Wittenburger, and Hagenower region.
---

---

---
The family, who at the same time served as hereditary land marshals in Mecklenburg, owned over 100 properties of which only Groß Salitz and two others near Sternberg were still in their possession by 1945.
One famous representative of the von Lützow family was Ludwig Adolf Wilhelm, Baron von Lützow (1782 – 1834), whose freikorps became famous during the liberation wars in 1813 to 1815. His comrade, Theodor Körner, composed the well-known song "Die wilde Jagd auf Henkersblut und Tyrannen" (The wild hunt for executioners' blood and tyrants), with the famous line "that is Lützow's wild, daring hunt". The manor house in Groß Salitz is a half-timbered brick building with a high-hipped roof that was built in the 18th century, presumably on the foundations of an old cellar. An extension was built in 1936.
The manor house was used by the local agricultural production cooperative after 1945.
One exceptional feature in Groß Salitz is the massive church that surmounts the village. It was constructed as early as the 14th century.
The blacksmith's shop has been preserved from the estate.
---
Structure of ownership prior to 1945:
| | |
| --- | --- |
| ago 1326 | von Lützow |
| (1778)-1788 | Anton Friedrich von Lützow |
| 1788-1789 | the heirs of Anton Friedrich von Lützow |
| 1789-1818 | privy counsillor Ludwig Carl Friedrich von Lützow (see Schönwolde) |
| 1818-1869 | August Ulrich Friedrich von Lützow (see Schönwolde) |
| 1869-1900 | August Leopold Otto von Lützow (see Schönwolde) |
| 1900-1908 | the brothers Vollrath, Ido Marquard and Kurt Lueder von Lützow (see Schönwolde) |
| 1908-1909 | the brothers lieutenant Ido Marquard and lieutenant Kurt Lueder von Lützow (see Schönwolde) |
| 1909-(1930) | lieutenant Ido Marquard von Lützow |
| (1937) | the heirs of von Lützow |
| (1939) | Vollrath Lüder and Asmus Günther von Lützow |
| 1945 | von Lützow family |

---
Keywords: