Deutsche Website

---
Manor house Manderow in calendar 2022
---
A manor house for a whole group!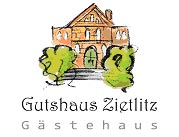 The guest house Zietlitz offers the suitable ambience for family celebrations, small seminars, groups of friends of historical manor houses; nature lovers, yoga groups and much more.
---
---
Demesne Malow
In 1779 Malow was a fief of the knighthood office of Grabow. The owner was Georg Adolf von Winterfeld.
---

---

---
The estate included an entailed mill and an entailed inn (smithy - not part of the estate?). The estate was then purchased by the duke. In 1802 it belonged to the Demesne Administration Marnitz. The tenants were Baron v. Gallenfeld from 1802 to 1824 (with 3,272 bushels of seed), Christoph Klockmann from 1841 to 1847, Magnus Regelien from 1853 to 1863 and Friedrich Otto in 1873 (only 1,934.2 bushels of seed).
In 1913 - now belonging to the Demesne Administration Lübz - the estate was still 476.8 hectares in size with 1,717 bushels of seed. The tenant Heinrich Ehlers kept 40 horses, 120 cattle, 200 pigs, and 300 sheep. He was still the tenant in 1939 on a somewhat smaller area (455 ha in 1930) and with little changing livestock.
The house, a large rendered half-timbered farmhouse on a boulder basement, probably dating from the time of the estate, but extended by a veranda, is renovated and inhabited. It is situated on a deeply cut stream with dammed ponds. Hardly anything is recognisable any more of the originally long farmstead enclosed by outbuildings.

---
Keywords: