Deutsche Website

---
A manor house for a whole group!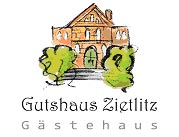 The guest house Zietlitz offers the suitable ambience for family celebrations, small seminars, groups of friends of historical manor houses; nature lovers, yoga groups and much more.
---
City Guide Stralsund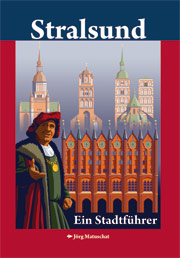 for guests of the Hanseatic city: A richly illustrated ramble through the present and history of the Hanseatic city of Stralsund with a map of the old town.
---
Zarrentin Manor House
Zarrentin lies at the edge of the Trebel Dale between Tribsees and Grimmen. In 1409 the estate was owned by the Lüssow family. Around 1500 it went to the reigning lords, who leased it out.
---

---

---
In 1666 the Swedish General Mevius gained the right to use the property. The house was erected between 1790 and 1800 for Carl Rudolph von Mevius. Just eight years later Mr. von Hintzenstein owned the estate. His son-in-law K.J. von Ferber inherited the property in 1836 and sold it in 1854 to his brother Hans. The latter went bankrupt in 1866 and Friedrich Holz took over the property, which was acquired in 1894 by Captain Max Wodarg. He had the manor house rebuilt after 1900. The last owner before the breakup of the estate in 1932 was Ludwig Schulz. Friedrich Meyer from Westphalia acquired the remains of the estate in 1935, after which it belonged to the Fröhlich-Meyer family.
During the East German regime the house was occupied. One can't tell from looking at it, but during the 1970s the house contained 13 apartments inhabited mainly by older people. Despite modernization the occupants had to heat with stoves.
In the 1990s the heritage-protected house was renovated and offered guest rooms and holiday rentals. It was again renovated in 2012 and finally sold. New owners Bernhard and Doris Lunkenheimer started a hotel business.
A cobblestone road lined with linden trees leads to the house, on either side of which stand stable buildings.
The house is surrounded by a large, manicured park.
We introduce Zarrentin in volume 3 of Fotografische Zeitreise—Vorpommern [Photographic Time Travel—Vorpommern].

---
Keywords: