Deutsche Website

---
Neu Wendorf manor in calendar 2019
---
Design by ars-campus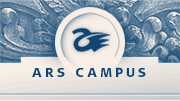 ars-campus, the specialists of webdesign, printdesign and logo – based in Rostock and Stralsund.
---
Neu Bartelshagen manor in calendar 2019
---
Manor House and Feudal Estate Nustrow
The Nustrow manor park is situated in a spacious English landscape park between the towns of Gnoien and Tessin.
---

---

---
Nustrow was one of the oldest possessions of the von Behr family, who were already based here since 1491. In 1794, their reign at Nustrow came to an end after chamberlain Georg von Behr sold the estate to Karl Ernst von Schack, a Danish court official. The von Schack family retained Nustrow until 1912 when Ralph Hans Ehmecke Karl Arthur von Schack sold the estate to Rittmeister (cavalry captain) Hans Prömmel. The last owner until the expropriation was Hans Reinhard Prömmel.
The Classical manor house was built in 1830 by architect Carl Theodor Severin on the walls of an old Renaissance building.
After the end of the Second World War, the building served as a residential house and community center.
Since 1998, the house is once again in the possession of the Prömmel family. They have restored the manor house in which most of the original features have been preserved. The building now houses elaborate, generous guest rooms and holiday apartments, a festive hall, fireplace, and meeting rooms.
The former kitchen garden of the estate is now filled with hundreds of old roses and quite stunning.
---
Structure of ownership pre 1945:
| | |
| --- | --- |
| 1400-1794 | |
| 1704 | Marcus Salomon von Behr |
| 1751 | Captain Melchior Matthias von Behr |
| (1778)-1783 | the heirs of Chamberlain J. E. von Behr |
| 1783-1794 | Valet de Chambre Georg Christiph von Behr (with Grammow, Stassow and Behren-Lübchin |
| 1794-1811 | Privy Councillor Engel Carl Ernst von Schack from the house Wendorf |
| 1812-1842 | Valet de Chambre Ernst J. von Schack |
| 1842-1882 | Heinrich Christian Friedrich Adelbert von Schack |
| 1882-1912 | Cavalry Captain Hans Ehmeke Carl Arthur von Schack |
| 1912-1945 | Hans Prömmel |

---
Keywords: