Deutsche Website

---
Design by ars-campus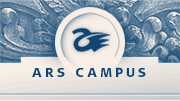 ars-campus, the specialists of webdesign, printdesign and logo – based in Rostock and Stralsund.
---
Vietgest manor house in calendar 2021
---
Vorder Bollhagen Manor House
Vorder Bollhagen was a state property in the district of Doberan. In 1914 Economic Counselor Rudolf Burmeister was farming the 550-hectare (1360-acre) estate. The manor house is restored and used as a company headquarters. An extensive estate complex still exists and is in use.
---

---

---
Lessees of the estate were:
| | |
| --- | --- |
| (1778)-1789 | Mr. Hagemeister |
| 1789-1792 | Carl Ludwig Müller |
| 1792-1821 | Mr. Burmeister |
| 1821-1866 | Christoph Burmeister |
| 1866-(1917) | Rudolf Burmeister |
| (1921) | Mrs. Paula Burmeister |

---
Keywords: