Deutsche Website

---
Manor house Viecheln in calendar 2022
---
Design by ars-campus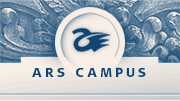 ars-campus, the specialists of webdesign, printdesign and logo – based in Rostock and Stralsund.
---
Vargatz Manor House
The first documentary mention of this village dates to the year 1342. It can be proven that the Behrs had resided here since 1250, so that Vargatz was one of the ancient ancestral seats of this family.
---

---

---
The estate remained in the possession of the Behr family until 1892. On Reichenau Island in Lake Constance stands a memorial stone, erected in 1892, that honors Dr. Friedrich Felix von Behr (1821-1892), owner of Vargatz. Friedrich Felix von Behr was a member of the Prussian House of Representatives, the Reichstag (Diet) from 1871 to 1884, and the Prussian House of Lords from 1877.
In the mid-nineteenth century the von Behrs had the village and the estate developed; tree-lined streets we laid out; workers' houses were roofed with tile; a gardener's house was built; and the manor house was expanded. More additions were made to it in 1911.
The estate was leased after 1892. Lessees were Ruge, Hohmann, Ulrich, and, from 1927 to 1945, Beese.
The house, probably built around 1830 on the foundations of an older building, was partially torn down after 1999. Only the side wings added after 1848 remained. The workers' residence next to the manor house was enlarged and reconstructed. The last original estate building, a large barn, was demolished in 2012.

---
Keywords: