Deutsche Website

---
Historical mills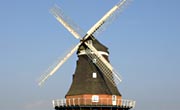 In some places these special technical monuments have been preserved. You can find many of them on the mill page.
---
Travelling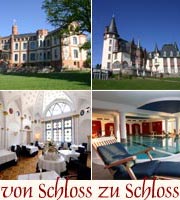 from castle to castle.
---
A manor house for a whole group!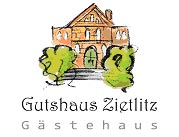 The guest house Zietlitz offers the suitable ambience for family celebrations, small seminars, groups of friends of historical manor houses; nature lovers, yoga groups and much more.
---
Manor House Sponholz
Sponholz was documented for the first time in 1496. In 1701, Victor Siegismund von Oertzen purchased the estate. He sold it to Johann von Altrock in 1742, who immediately commissioned ducal architect Christoph Julius Löwe to build the manor house.
---

---

---
In 1745, most of the building had been completed, only the festive hall on the upper floor was still under construction. The manor house has a central risalit on the courtyard and park sides. The gables, which are decorated with the coat of arms and the initials of the original owner, are each supported by female figures and two vases. In 1790, Duke Adolf Friedrich IV exchanged Staven for Sponholz and used it as summer residence.
After the expulsion of the last demesne tenants in 1946/47, the estate was given to new farmers following the land reform. The manor house, first occupied by refugee families, later served as a municipal office, festival hall, youth club, etc. Some stucco ceilings and supraporte reliefs were preserved on the interior. Remnants of painted wall coverings were discovered in two of the rooms. The mansion, which had been unused for many years, is now in the possession of the municipality. The administration has been trying to sell the listed, desolate building for years but have failed.

---
Keywords: