Deutsche Website

---
Manor house Solzow in calendar 2022
---
Travelling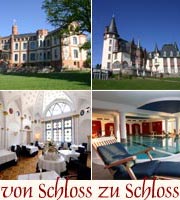 from castle to castle.
---
A manor house for a whole group!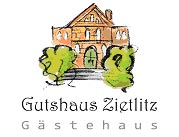 The guest house Zietlitz offers the suitable ambience for family celebrations, small seminars, groups of friends of historical manor houses; nature lovers, yoga groups and much more.
---
Gutshaus Steinhagen, Ortsteil von Satow bei Neubukow
Das abseits liegende ehemalige Gut Steinhagen befand sich im Besitz der weitverzweigten Familie von Liebeherr.
---

---

---
Ein Repräsentant dieser Familie war der Rechtsgelehrte Otto Friedrich Maximilian von Liebeherr (1814-1896), der Vizekanzler der Rostocker Universität war. Das Herrenhaus Steinhagen ist nicht mehr aufzufinden, nur einige Stallgebäude aus Backstein kennzeichnen heute das ehemalige Gut, auf dem sich auch noch ein verwilderter Park erahnen lässt.
Bemerkenswert ist jedoch ein mitten im Wald liegender Friedhof, auf dem sich das Erbbegräbnis derer von Liebeherr befindet. Es ist von einer kreisrunden Feldsteinmauer umgeben. Auf dem entlegenen Friedhof wurden auch verstorbene Gutsangehörige bestattet. Einige Grabsteine weisen daraufhin, dass der Friedhof auch noch nach 1945 genutzt wurde.

---
Keywords: