Deutsche Website

---
Historical mills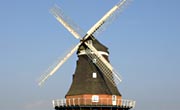 In some places these special technical monuments have been preserved. You can find many of them on the mill page.
---
Manor house Manderow in calendar 2022
---
A manor house for a whole group!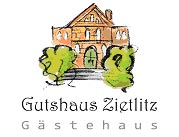 The guest house Zietlitz offers the suitable ambience for family celebrations, small seminars, groups of friends of historical manor houses; nature lovers, yoga groups and much more.
---
Manor House Moisselbritz
Even in 1694 there existed an estate at the present location according to the Swedish land register map of that year. Around 1820, this estate was a four-sided farm whose longitudinal axle was oriented north-south.
---

---

---
In 1859, the estate was in possession of the von Usedom family, and in 1892, according to the Pomeranian property address book, it was owned by Carl Leitner from Grimmen. He was also the owner of a brick manufacture and the manor house in Groß Lehmhagen. In 1928 his widow Agnes Leitner is recorded as the owner.
The western half of the manor house including the central risalit burnt down in 1952 and was abandoned. A smaller residential house was built on the foundation there a year later. On the eastern half, the cellar vault, the exterior and interior walls, and the wooden beam ceiling with clay wrap have been preserved. The roof truss was completely renewed during the renovation, and the ridge direction was changed to north-south.
Since 2000, the manor house has been renovated, largely preserving the originals.
We introduce Moisselbritz in part 2 of the book "Fotografische Zeitreise - Rügen (Photographic Time Travel - Rügen).

---
Keywords: