Deutsche Website

---
Manor house Manderow in calendar 2022
---
A manor house for a whole group!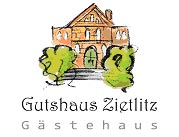 The guest house Zietlitz offers the suitable ambience for family celebrations, small seminars, groups of friends of historical manor houses; nature lovers, yoga groups and much more.
---
---
Manor House Mildenitz
Northeast of Woldegk, in the village of Mildenitz near the border to the state of Brandenburg, is a manor house that has been used as a retirement and nursing home for almost 70 years.
---

---

---
The estate was owned by the von Schwerin family from 1680 until the expropriation in 1945. Before this, it had been the home of the Blankenburg family. The manor house, originally a one-storey building in Classical style, was built around 1800 by Otto Alexander Graf von Schwerin. Around 1850, Johann Christoph Hermann Graf von Schwerin commissioned the extension and the cultivation of side wings in Neo-Gothic style.
The von Schwerin family was expropriated in the course of the land reform, and the estate was divided into new farms.
The manor house was renovated in 1983, 1988, and 1996. Some farmhouses from the original estate have been preserved. The extensive well-kept landscape park is surrounded by a wall.

---
Keywords: