Deutsche Website

---
Manor house Manderow in calendar 2022
---
A manor house for a whole group!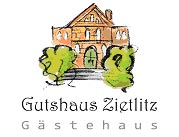 The guest house Zietlitz offers the suitable ambience for family celebrations, small seminars, groups of friends of historical manor houses; nature lovers, yoga groups and much more.
---
---
Manor House Mellnitz
Since the middle of the 17th century, the Mellnitz estate on the island of Rügen was in possession of the Hanseatic city of Stralsund. The manor house was built around 1830 on an older boulder stone base and vaulted cellar and is, as is the park, a listed building.
---

---
Up to the end of World War II, farming was practised here on an area of approx. 180 hectare. In the course of the land reform, the estate was opened to settlements. The manor house served as accommodation for many refugees. During the following years, the estate buildings and outbuildings were little usedand partly demolished.
After the political change in 1990, the manor house and estate buildings stood empty and visibly deteriorated.
In 2001, Annette Kloss and Carl Stefan Wurzer purchased the manor house and park and began to renovate the building, which had previously been radically altered, with the aim of preserving the historical monuments. The façade and roof were restored according to historical views, and the park was reconstructed by clearing and replanting. Nowadays the manor house offers holiday flats and suites.
Up to the end of the 18th century the Mellnitz estate had an oil mill. After operations ceased altogether, the large millstone was placed in front of the entrance to the manor house. Since the 1990s, the stone is now lying in front of the Ernst Moritz Arndt Museum in Groß Schoritz.
We introduce Mellnitz in the book "Photographic Time Travel - Rügen" volume 2 (Fotografische Zeitreise - Rügen, Band 2).

---
Keywords: