Deutsche Website

---
Manor house Manderow in calendar 2022
---
A manor house for a whole group!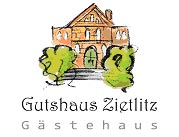 The guest house Zietlitz offers the suitable ambience for family celebrations, small seminars, groups of friends of historical manor houses; nature lovers, yoga groups and much more.
---
---
Manor House Meierstorf near Parchim
Meierstorf belonged to the municipality of Grabow. Between 1896 and 1939 it was a fief of 614.4 ha and thus the entire area of the community.
---

---

---
Of these, 8 were allotted to four landlords. Leaseholders who were owners from 1939 on. In 1896 the owner of the estate was August Ludw. Karl Heinr. Keding, Karl Voss in 1917, Axel Wetzel in 1939. The manor house is a one-and-a-half-storey large brick building, probably from the 19th century, it was renovated in 1915. A small outbuilding is located to the left behind the manor house. The manor house stood empty for a long time until it was sold in 2006. It has been carefully restored and is inhabited. Eye-catching are the solar cells in the roof of the manor house. Around the building three huge old lime trees are standing, two in front of the manor house, and one diagonally behind it.

---
Keywords: