Deutsche Website

---
Manor house Manderow in calendar 2022
---
A manor house for a whole group!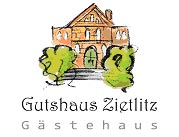 The guest house Zietlitz offers the suitable ambience for family celebrations, small seminars, groups of friends of historical manor houses; nature lovers, yoga groups and much more.
---
---
Manor House Martensdorf
Martensdorf was first mentioned in documents as Mertinsdorp in 1320. During the Hanseatic period in the 13th/14th century the village was located on the important trade route between Lübeck - via Wismar, Rostock and Stralsund - and Stettin.
---

---

---
The village has all along been a pure estate village. The last owner was Dr. Eduard Fey; before him Bernhard Putzier was in possession of the estate. Inside the manor house there are still some details from the building period.
The manor house is part of the still existing ensemble of manor house, estate manager´s house, a barn, and parts of the park. The estate also included an office and garden house (for storing fruit and vegetables), a cow shed, a horse stable and a chicken coop, three pigsties, a blacksmith's workshop, a wheelwright's workshop and nine cottages.

---
Keywords: