Deutsche Website

---
Manor house Manderow in calendar 2022
---
A manor house for a whole group!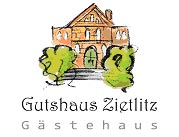 The guest house Zietlitz offers the suitable ambience for family celebrations, small seminars, groups of friends of historical manor houses; nature lovers, yoga groups and much more.
---
---
Manor House Marienfelde
The manor house was once the main building of a church estate and was already in by-gone times partly rented out to so-called "summer visitors".
---

---

---
The building was reconstructed several times. Most recently the manor house served as a residence for several families until the town sold it to the current owner.
He began renovation work in December 1999 which was completed in May 2002. This is how the Feriengut (Holiday Estate) Marienfelde with 10 two-storey flats on the upper and attic floors and three holiday flats on the ground floor came into being.
In the area of the former garage complex, an annexe with kitchen and breakfast hall was built, and the former dowager house, home of the old lady of the manor and her housekeeper, a 100-year-old wooden house is now also rented out as a holiday home.

---
Keywords: