Deutsche Website

---
Manor house Manderow in calendar 2022
---
A manor house for a whole group!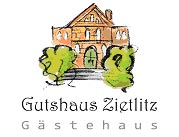 The guest house Zietlitz offers the suitable ambience for family celebrations, small seminars, groups of friends of historical manor houses; nature lovers, yoga groups and much more.
---
---
Manor House Manderow
The estate was first mentioned in 1228 as the summer residence of the Bishop of Ratzeburg in the duchy of Lauenburg. In the 16th century a renaissance building was erected here, on the foundations of which the present Manderow Manor House was built in 1925 in neo-baroque style.
---

---

---
The staircase, windows, and doors are partly still extant in their original state. The estate had been in possession of the Ditmer family since 1715; from 1783 on Friedrich Ernst von Bülow was the owner and from 1799 to 1945 the Martienssen family. The coat of arms of the Martienssen family can be seen as an overdoor above the entrance door of the manor house.
During the GDR era, the manor house provided dwellings for several families, a co-op shop, a pub, and a village social club with a stage.
From 2010 on the then owners began restoring the original room layout. The current owners are renovating the house step by step.
The former estate buildings are listed buildings; however despite this fact they are unfortunately decaying, others have already collapsed or been demolished.
---
Structure of ownership prior to 1945:
1715-1783

Balthasar Ditmar

1783-1799

Friedrich Ernst von Bülow

1799-1945

Christian Friedrich Martienssen
1921 Hans Martienssen
1939 Johannes Martienssen
Manderow stellen wir im 4. Band der "Fotografischen Zeitreise Mecklenburg" vor.

---
Keywords: