Deutsche Website

---
Manor house Manderow in calendar 2022
---
A manor house for a whole group!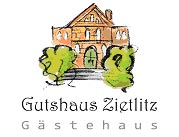 The guest house Zietlitz offers the suitable ambience for family celebrations, small seminars, groups of friends of historical manor houses; nature lovers, yoga groups and much more.
---
---
Manor House Maltzien
The estate had been in possession of the von Kahlden family since the 16th century; their coat of arms, a lion's head, can be seen on the gable of the manor house and on the tower clock too.
---

---

---
In 1908, Max Venzmer purchased the 335 ha estate of the heirs of the previous owner, Major Karl von Kahlden.
The estate also included the Tollow, an island located in the Maltziener Wiek. The Maltziener Wiek is a small, shallow bay in the south of the island of Rügen. The uninhabited island was grazed by sheep. After his death in 1932 Max Venzmer was buried on the Tollow. His widow continued to run the estate until it was expropriated.
The manor house was built in the second half of the 19th century. After 1945, it was used as a school, for residential purposes and as commercial premises.
The park no longer exists in its structure.
Only parts of the wall surrounding the former park are extant. The estate buildings are in great need of renovation.
The manor house has been privately owned since 2002 and has been renovated.
We introduce Maltzien in part 2 of the book "Photographic Time Travel Island of Rügen".

---
Keywords: