Deutsche Website

---
Manor house Manderow in calendar 2022
---
A manor house for a whole group!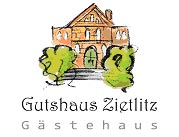 The guest house Zietlitz offers the suitable ambience for family celebrations, small seminars, groups of friends of historical manor houses; nature lovers, yoga groups and much more.
---
---
Estate Mukran
Mukran is a district of the town of Sassnitz, located on the Prorer Wiek (cove) in the east of the island of Rügen. The town is best known for its large ferry port, which was opened in 1986 and has ferry routes to Sweden, Denmark, Lithuania and Russia.
---

---
In addition to the ferries, there is also significant cargo handling here.
In Mukran, the estate consisted of four individual farms, each of which had different tenants. From 1352 onwards, the estate was owned by the Heilgeistklosters Stralsund (Holy Spirit Monastery). In the middle of the 19th century, the Hansemann family purchased the estate, followed by the von Oertzen family in 1903. The last owner of the small estate of about 180 ha was Gert von Oertzen until 1945. The individual farms have been preserved and are mostly inhabited today.
We introduce Mukran in part 2 of the book Photographic Time Travel Rügen. (Fotografische Zeitreise Rügen 2. Band)

---
Keywords: