Deutsche Website

---
Ludorf manor in calendar 2019
---
Langensee manor house in calendar 2021
---
A manor house for a whole group!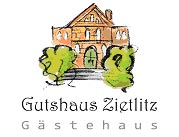 The guest house Zietlitz offers the suitable ambience for family celebrations, small seminars, groups of friends of historical manor houses; nature lovers, yoga groups and much more.
---
Tenant´s House Lohmen
"Lohme" was first mentioned in a document on 28 September 1225, when Prince Heinrich Borwin II of Mecklenburg transferred the village to the Dobbertin monastery. Lohmen remained a monastery and farming village until 1919.
---

---

---
The residential building of the leaseholder Carl Roloff was built until 1906. A large stable building had been erected before the residence. By 1910 the granary was built in the form of a three-sided courtyard.
Around 1930, the Werthmann family took over the estate.
During the GDR times it was the headquarters of the Lohmen LPG (agricultural production cooperative).
Nowadays the granary houses a village museum with many interesting historical farming implements.
Megalithic graves and burial mounds in the nearby forest, the so-called Lohmer Stüde, bear witness to the early settlement of the area. They date from the period 1200 to 600 BC.
The church was probably built from the middle of the 13th century onwards, with the choir being the oldest part. The nave was built by 1300 and the west tower was added between 1450 and 1560.

---
Keywords: