Deutsche Website

---
Historical mills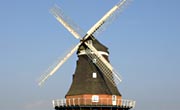 In some places these special technical monuments have been preserved. You can find many of them on the mill page.
---
Weddings & celebrations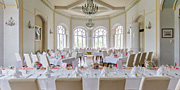 in the stylish ambience of Gamehl Castle - the faithfully restored ballroom offers room for 80 people.
---
A manor house for a whole group!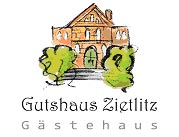 The guest house Zietlitz offers the suitable ambience for family celebrations, small seminars, groups of friends of historical manor houses; nature lovers, yoga groups and much more.
---
Manor House (Castle) Gützkow near Jarmen
The manor house is located in the former village of Wieck, which was incorporated into the town of Gützkow in 1928. Between 1230 and 1447 there was a fortress in Wieck which nowadays does no longer exists.
---

---

---
The Wieck estate was in possession of the von Lepel family from 1664 - 1932.
The manor house was built in the years 1793 - 1797 in place of a predecessor building, the owner was Franz Heinrich Erich I. von Lepel (*1760 - +1811). Between 1845 and 1859, the manor house was modernised and converted. Around 1859 the park was transformed into a typical English landscape park with wide lawns, groups of trees and bushes.
After Baron Wilo von Lepel had to declare bankruptcy for the Wieck estate in 1931, the town of Gützkow purchased the manor house with park and chapel. From 1932 on the town of Gützkow had the manor house converted into a school, which existed until 1972. During reconstruction work in the GDR era almost all decorative elements such as crenelated towers, window surrounds, crenelated balustrades, and balcony decorations were lost.
From 1972 up to 1990 the manor house belonged to the state-owned company Reparaturwerk Neubrandenburg as a clubhouse and as a home for apprentices. In 1991 the building was transferred back into ownership of the town of Gützkow, it was again renovated and is in use as a grammar school up to now. Since 2017 the manor house is being extensively renovated. The estate buildings date from the years 1825 - 1860 and 1880 - 1900.
The estate buildings date from the years 1825 - 1860 and 1880 - 1900.
There is a burial chapel in the park.

---
Keywords: