Deutsche Website

---
Manor house Viecheln in calendar 2022
---
Design by ars-campus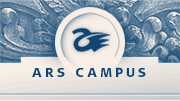 ars-campus, the specialists of webdesign, printdesign and logo – based in Rostock and Stralsund.
---
Vossfeld estate
Vossfeld was originally in the possession of the von Voss family, who gave the place its name. Adam Carl von Voss had the manor house, a simple half-timbered building, erected in 1730. It is no longer extant.
---

---
From 1831 the estate was owned by the Counts von Schlieffen (in 1896 Major [Ret.] Otto Graf [Count] von Schlieffen and the Chamberlain Carl Otto Graf [Count] von Schlieffen).
Of the estate complex only a stall building remains (photo above).

---
Keywords: