Deutsche Website

---
Manor house Viecheln in calendar 2022
---
Design by ars-campus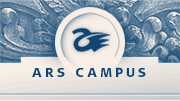 ars-campus, the specialists of webdesign, printdesign and logo – based in Rostock and Stralsund.
---
Golf and Country Hotel Gut Vorbeck (Vorbeck Estate)
At the gates of Schwerin, the state capital, directly on the Warnow River and surrounded by an untamed natural landscape, lies Vorbeck estate.
---

---

---
The heart of the estate is the manor house, erected after 1912 on the ruins of the vaulted cellars of an earlier structure that fell victim to fire. At the beginning of the fourteenth century the estate was in the possession of the von Bülow family. From the eighteenth century the owners changed often, so that the estate was the property of Martin Ihlenfeld until 1792, of the von Pentz family until 1795, of Christoph Levin Hansen in 1800, of the Ueckermann family from 1825, of Hugo Kruse from 1890, of Adolf Strauss, J. D. in 1908, of Friedrich Klatte in 1913, and of Franz Reelfs in 1924. Finally the estate came to Felix Heribert Scholler, who retained possession until its expropriation and his expulsion in 1945.
The manor house on the Vorbeck estate was erected in 1912 on the ruins of an earlier structure that had been destroyed by fire. The unusual vaulted cellar remains. In 2010 the house was completely and carefully renovated. Now available to guests are 19 stylishly appointed rooms, some with balcony, and one suite. With its plush sofas and cozy fireplace, the foyer of the house invites one to linger and relax. The reception desk is also located there. A wide staircase leads to the upper floors, where more rooms as well as a small library nook are found.
On the spacious grounds is a canoe landing and a riding stable, and a golf course is located in the immediate vicinity.
Equally worthy of a visit is the church of Vorbeck, whose core probably dates from the fourteenth century.

---
Golf- und Landhotel Gut Vorbeck
19065 Vorbeck, An der Warnow 1
Phone: +49 3860 29 96
Email: infoSPAMFILTER@gutvorbeck.de
Url: www.gutvorbeck.de
---
Keywords: