Deutsche Website

---
Manor house Solzow in calendar 2022
---
Travelling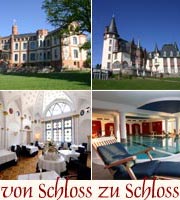 from castle to castle.
---
A manor house for a whole group!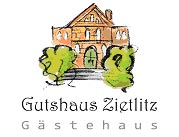 The guest house Zietlitz offers the suitable ambience for family celebrations, small seminars, groups of friends of historical manor houses; nature lovers, yoga groups and much more.
---
Manor House (Castle) Schmuggerow
"Schloss Schmuggerow" is situated just a few kilometers south of Anklam and is a perfect holiday destination. Schmuggerow had been a fiefdom of the von Köppern family from the 14th century and was acquired by the Counts von Schwerin in 1842.
---

---

---
Maximilian, Count of Schwerin-Putzar, built the manor house in Neo-Baroque style after 1865. He wanted to transfer Schmuggerow to his daughter Luise to mark her wedding with Rudolph, Count of Kanitz. The magnificent manor house was built under the direction of architect Paul Otto Brückwald, who was also responsible for the construction of the festival hall in Bayreuth. The alliance between the von Schwerin and von Kanitz families is marked by the allied coat of arms in the gable of the courtyard side. Transformation of the park by the Berlin landscape architect Lange also commenced when the manor house was constructed. In 1944, the manor house served as a refugee shelter, later as the office of the monument protection authorities. The house was inhabited until 1989. In 1994, new owners were found for the property, which had been damaged heavily. It has now been renovated and can be rented by holiday guests.
There are well-maintained graves of the von Kanitz family at the cemetery. Parts of the former farmhouses have been transformed into residential buildings.

---
Keywords: