Deutsche Website

---
Manor house Solzow in calendar 2022
---
Travelling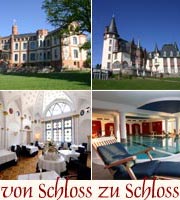 from castle to castle.
---
A manor house for a whole group!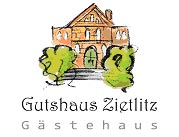 The guest house Zietlitz offers the suitable ambience for family celebrations, small seminars, groups of friends of historical manor houses; nature lovers, yoga groups and much more.
---
Manor House Schönhof near Grevesmühlen
Schönhof near Grevesmühlen is distinguished by an extensive estate complex with a then representational manor house which has late classical building elements.
---

---

---
It was built before 1925. There is a spiral staircase in the interior which leads to an open central section from the entrance porch. The light falls through three high arched windows into this generously laid out room.
Schönhof was the main residence of the Counts von Bassewitz already in the 15th century. After the manor house had stood empty for almost 10 years, continuously losing more of its former glory through vandalism, it was auctioned in 2005. However this change of ownership did not change anything for the house.
The park is in good condition and is used for village festivals.
---
Structure of ownership pre 1945:
| | |
| --- | --- |
| (1781)-1799 | Ulrich Carl Adolf von Bassewitz |
| 1799-1808 | Brothers von Bassewitz |
| 1808-1819 | Barthold Johann von Bassewitz |
| 1819-1839 | Joachim Adolf von Bassewitz |
| 1839-1850 | Brothers von Bassewitz |
| 1850-1851 | Conrad Johann Martin Langenbeck |
| 1851-1868 | Carl Otto Heinrich Langenbeck |
| 1868-1902 | Wilhelm Julius Alfred Hermann Martin Langenbeck |
| 1902-(1927) | Martin Langenbeck |
| 1930 | "Kultur- und Siedlungs-AG deutscher Landwirte" |
| 1937 | 25 Siedlerstellen |

---
Keywords: