Deutsche Website

---
Historical mills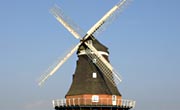 In some places these special technical monuments have been preserved. You can find many of them on the mill page.
---
Manor house Manderow in calendar 2022
---
A manor house for a whole group!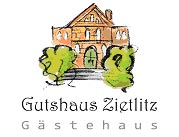 The guest house Zietlitz offers the suitable ambience for family celebrations, small seminars, groups of friends of historical manor houses; nature lovers, yoga groups and much more.
---
Manor House Mühlen Eichsen
Mühlen-Eichsen lies in a deep ground depression in the Stepenitz river valley - the small river runs right through the middle of the village.
---

---

---
When it was first mentioned under the name Molnecsen, today's Mühlen-Eichsen was merely a mill farmstead. In 1639, Duke Adolf Friedrich I sold the estate to the Gadebusch bailiff Hundt. From 1680 to 1781, the von Schwartz family resided here, followed by the von Thienen family, from 1791 on the von Könemann family and from 1817 on the von Leers family. It was they who, in the middle of the 19th century, had the manor house built in neo-Gothic architecture with pointed arch windows, which was very typical at that time. In the 1930s the estate was opened for settlements. After 1945 the manor house served municipal purposes and as a residential building. After 1989, it was partially renovated and then used by the municipality. In March 2006, the Association for the Support of Mentally Ill and Disabled People of Northwest Mecklenburg opened a social therapy facility here. The manor house is surrounded by a well-kept park.
A church from the 13th century stands in the immediate vicinity.
The former water mill is now purely a residential building; the mill technology has not been preserved.
South of Mühlen-Eichsen there is a cremation burial ground. From about 600 BC to 100 AD, about 5000 burials took place here.

---
Keywords: