Deutsche Website

---
Manor house Viecheln in calendar 2022
---
Design by ars-campus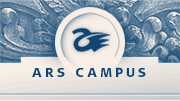 ars-campus, the specialists of webdesign, printdesign and logo – based in Rostock and Stralsund.
---
Viersdorf Estate
Viersdorf is first documented in 1320, when Duke Bogislaw of Pomerania sold the village to Dietrich von Witten, mayor of Stralsund. In 1341 ownership passed to the Holy Spirit Monastery in Stralsund.
---

---
In the following centuries it remained in the possession of the monastery and was leased out. The last lessee until 1945 was Karl Kopas.
The tenant farm remained extant, along with the manor house and three agricultural buildings.

---
Keywords: