Deutsche Website

---
Manor house Manderow in calendar 2022
---
A manor house for a whole group!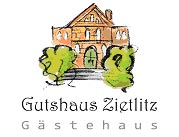 The guest house Zietlitz offers the suitable ambience for family celebrations, small seminars, groups of friends of historical manor houses; nature lovers, yoga groups and much more.
---
---
Estate Muuks
Muuks was no independent estate; it belonged to the feudal estate Sommerfeld. At the beginning of the 14th century, this was owned by the Semlow family and from around 1600 on by the Stralsund Alderman Georg von Smiterlöw, who sold it to the Princely Mecklenburg Senior Civil servant Dr. Theodor Meyer.
---

---

---
His three granddaughters shared the estate from 1670 onwards. At the end of the 17th century, it came into possession of the Government Councillor Berent Christoph von Jäger, later it was sold to Captain (ret.) Georg Julius, until it finally came into ownership of the von Schaevenbach family. The last owner before the expropriation in the course of the land reform was Konrad von Schaevenbach.

---
Keywords: