Deutsche Website

---
Manor house Manderow in calendar 2022
---
A manor house for a whole group!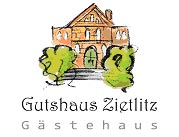 The guest house Zietlitz offers the suitable ambience for family celebrations, small seminars, groups of friends of historical manor houses; nature lovers, yoga groups and much more.
---
---
Middelhagen on the Island of Rügen
Middelhagen is located on the picturesque Mönchgut peninsula on the island of Rügen. The monks of the Cistercian monastery of Eldena near Greifswald cultivated the land in the 13th century. In 1360 they purchased the southern part of the peninsula from the von Bonow family and established the settlement of Middelhagen.
---

---
The picture postcard from 1909 shows the view across the village pond towards the Philippshagen.
In the course of secularisation in 1534, the property of the monks went to the Pomeranian Duke Philipp Julius. At the beginning of the 17th century, the Philippshagen estate was formed in Middelhagen. After the Congress of Vienna in 1815, the previously Swedish-occupied island of Rügen became Prussian. The Prussian king had the Philippshagen manor house rebuilt in 1828.
The church was built around 1455.
A typical Low German aisled house, built in the middle of the 18th century, has been preserved in Middelhagen.
We introduce Middelhagen in part 2 of the book Photographic Time Travel Rügen. (Fotografische Zeitreise Rügen 2. Band)

---
Keywords: