Deutsche Website

---
Manor house Manderow in calendar 2022
---
A manor house for a whole group!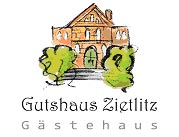 The guest house Zietlitz offers the suitable ambience for family celebrations, small seminars, groups of friends of historical manor houses; nature lovers, yoga groups and much more.
---
---
Manor House Middelhagen near Stralsund
Middelhagen belongs to the municipality of Sundhagen. The manor house has been renovated and is inhabited. The estate buildings are also used and are in good condition. Behind the manor house is a small park, which is being restored.
---

---
The manor house in its present form was rebuilt around 1880.
In 1928, the estate was in possession of the churches of St. Nikolai and St. Marien in Stralsund; the tenant was Frau von Lengerke, her administrator Herr von Endt.

---
Keywords: